QUALITY + SPECIALITY, Our security system for the highest quality
Take a look behind the scenes of CHANDELIER'S that you can hire to suit that special occasion no matter what location.
100% Quality Check
Our own Rigging, Cleaning, Transport + Service (RCTS)
A unique 14 point system
Every chandelier that our customers order arrives in the highest quality according to our 14 point system. The prime factors are BEAUTY and SAFETY. All our employees are RCTS certificated.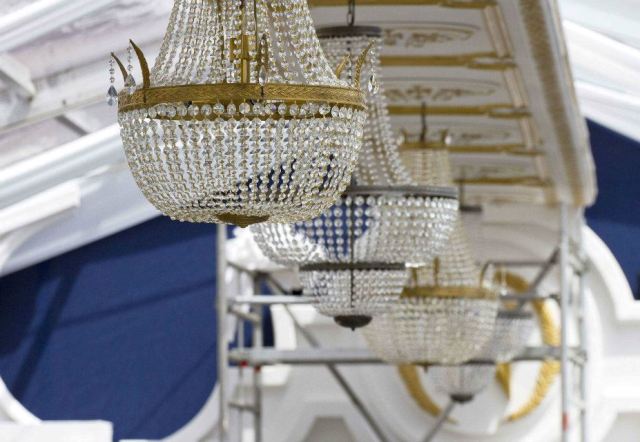 To hire any product and maintain it in a TIP-TOP fashion requires knowledge, careful handling and specialization. In renting a product, such as a chandelier, that consists of more than 2000 small parts, needs which could be seen as impossible to handle, requires attention to finite detail with an attendant expertise.
We have created a system that answers this need.
From the moment a decision is made to hire a chandelier the whole process of our 14 point system starts to work with you as the client hardly noticing the functioning of our work whilst our skilled technicians are focussed on providing the best results to suit your site-specific order.
Every individual chandelier is checked to ensure all essential elements of safety as well as the finished visual aspect. Central to all these endeavours is that we have coordinated our 14 point Quality + Speciality check system with the NEN 3140 norm.
       WE OFFER THE BEST
---
Real Crystal and what is the difference!
Unlike normal glass, the crystal pendants that are hand-made for chandeliers contains sodium carbonate, calcium carbonate and lead oxide which are added to molten glass and fused at 3,200 °C before forming and creating the light rays that create wonderful prismatic colors. Full lead crystals contain 24 percent lead oxide with the highest qualities containing 30 percent. Thus compared to cheap, low content lead oxide crystals which are dull and grey with non-reflective surfaces, our chandeliers are top of the range with a strong reflected illumination and sparkle. From the picture below look at the difference between the crystals. On the left you have our high quality crystal pendants. On the right the cheaper and lower quality crystal pendants.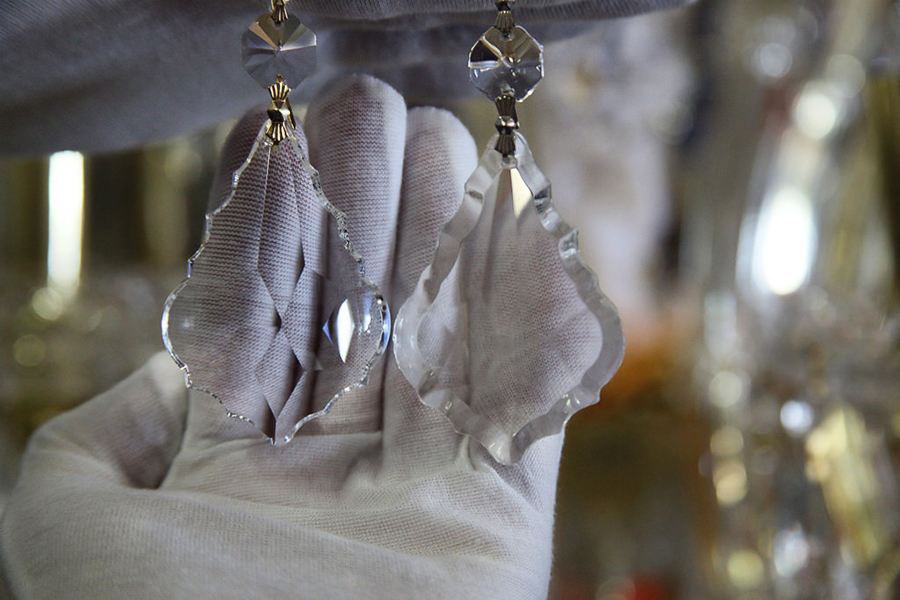 All the chandeliers you hire from our extensive range are of the higher quality crystal. The GOLD COLLECTION has 30 percent lead oxide content making it one of the finest in the world.
---
Transport and Safety
Chandeliers must hang at a fixed point location
Chandeliers are not to be transported daily
Neither to be regularly mounted or dismounted
This is to protect the very sensitive and vulnerable parts to such work.
It is because of our extensive knowledge and expertise that we are capable transporting any of our chandeliers without damage to mount in any desired location. Every one of our chandeliers hangs in a safety transportation cage and with minimal time mounted to give the perfect setting.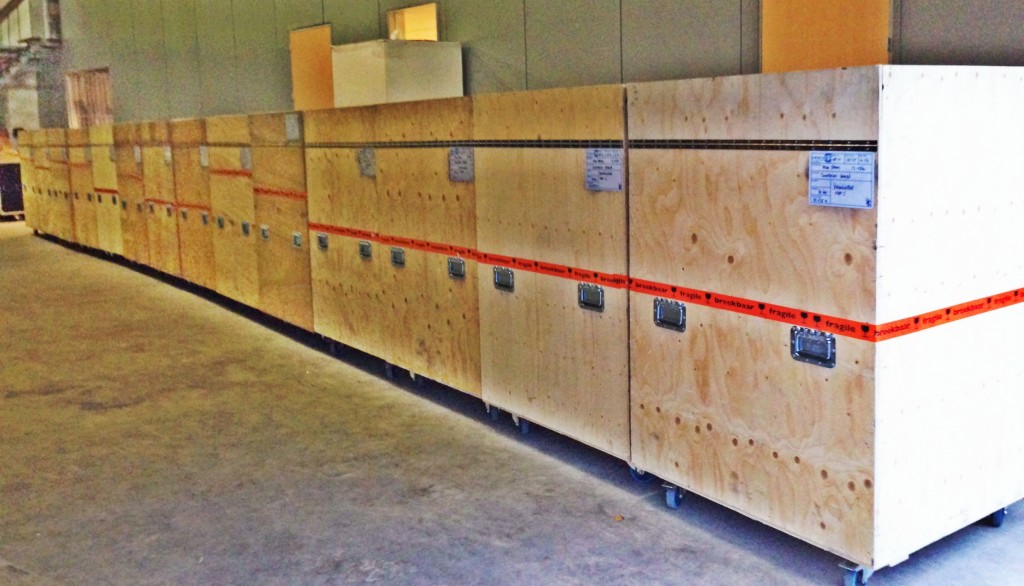 In case one item has to be changed through unforeseen circumstances then our highly trained craft-trained installers are able to undertake any replacement on site without loss of time.
---
Advice and Service
Before any decision is made to hire any of our extensive range of chandeliers we will give you advice on what we consider to the absolute best proposals to suit your particular location and theatrical luminosity taking into consideration all the site factors of available heights, permissible weights and accessibility to ensure safety for everyone.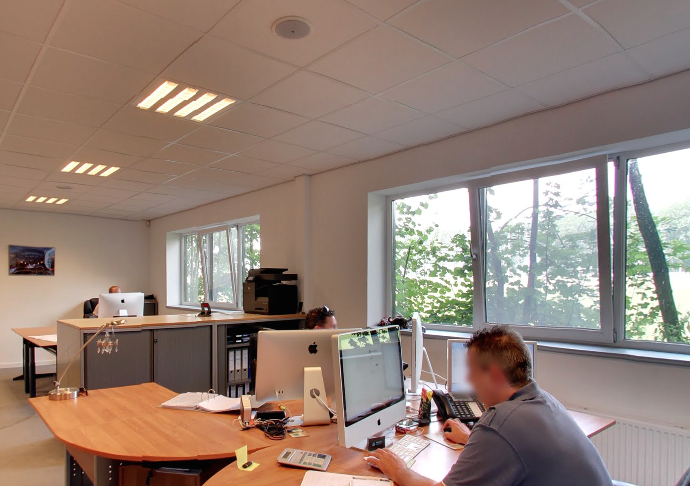 Once we have surveyed your desired location you will receive in a very short time a clear and concise highly descriptive offer.
Upon receiving your agreement to proceed we will immediately activate our unique 14 point system of Quality and Safety.